Collection: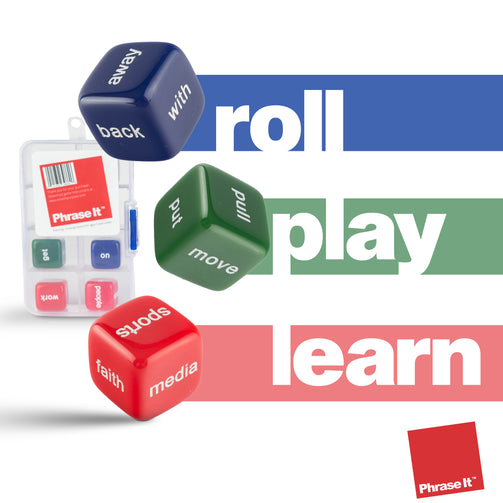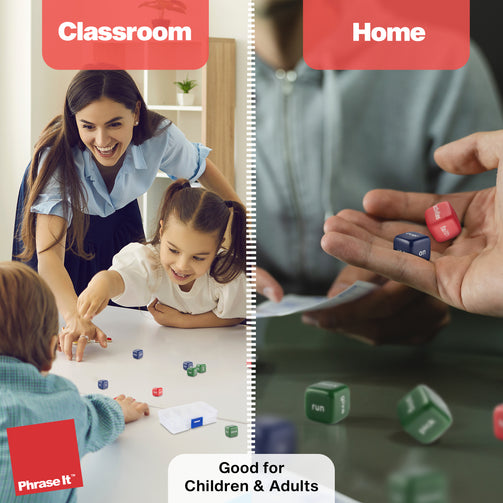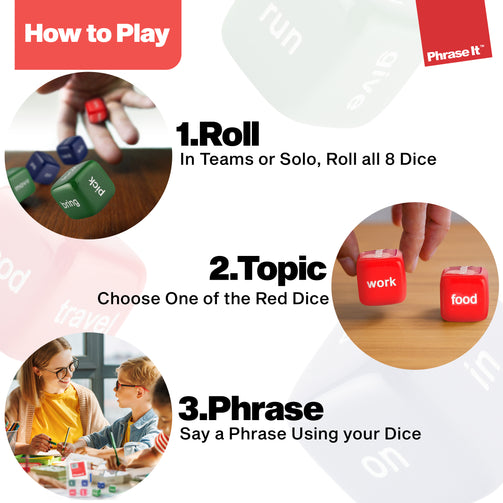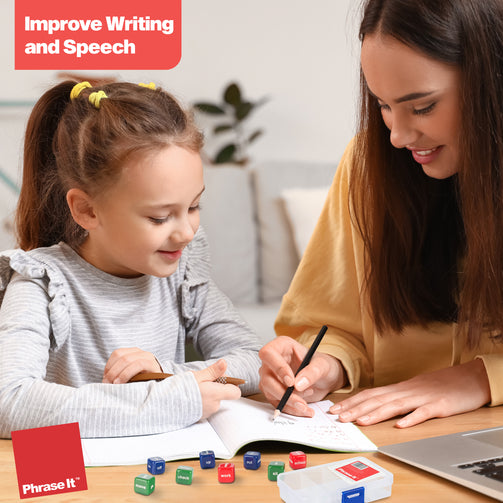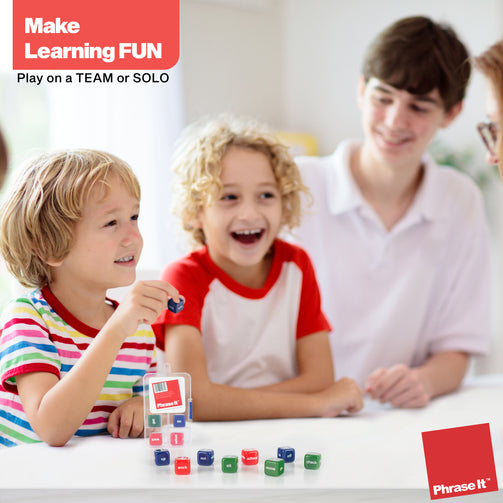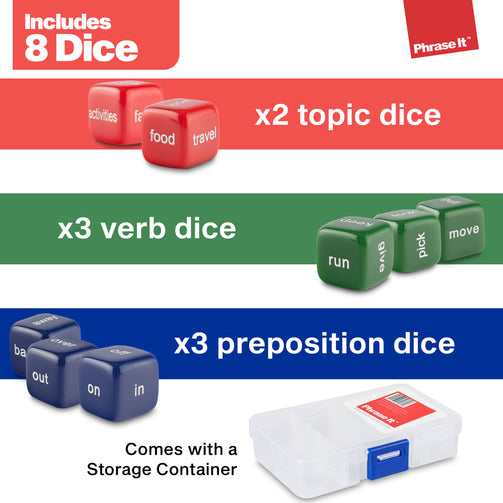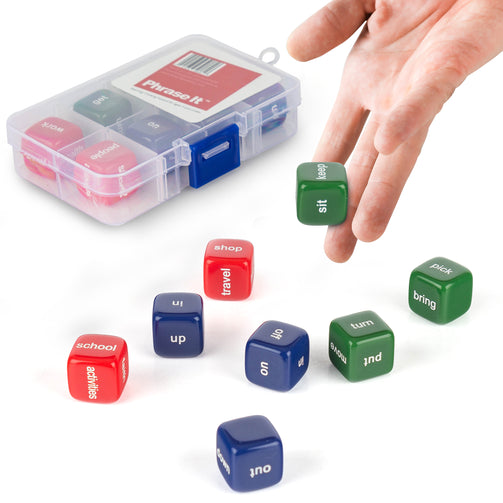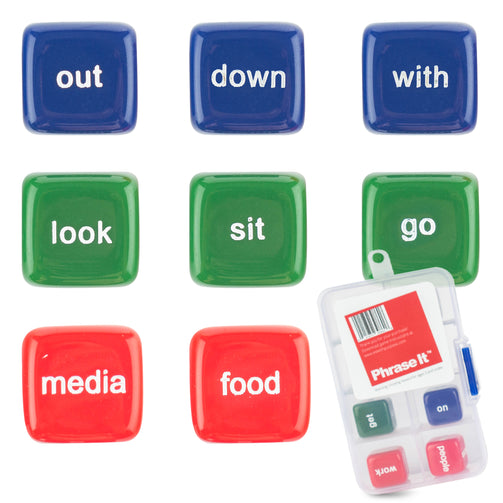 Collection:
Phrase It English Grammar Dice Game
Phrase It English Grammar Dice Game
Regular price

$14.99

Sale price

$14.99
Tax included.
English Conversation: Bring excitement to your classroom by rolling, thinking, and saying American idioms and phrases
How to Speak: Provides a dice activity for teaching to enhance student learning, English conversation practice, and literacy development
Adaptable: Using your classroom textbook or vocabulary list, you can manipulate the dice for your needs as a teacher as well as how to speak, read, and write exercises into your lesson plans including a variation of past, present, and future verb tenses
For Kids to Adults ages 8 and Up: Includes 2 red topic, 3 green verb, and 3 blue preposition dice and it comes with a storage box for easy portable use
Fluency: Helps students learn English quickly while developing better pronunciation skills
Our Vision: to see millions of English language learners get 'aha' moments through fun and innovation.
INNOVATIVE: Allows for creative and practical game play.
INTENTIONAL: Focuses on those words that are often confusing for second language learners and children but are used frequently by native speakers of English.
INSPIRATIONAL: It inspires kids through adults to practice critical thinking skills and learn English through everyday contexts.
VERSATILE: You can use the words with other vocabulary, storytelling, or writing activities.
Teachers have the freedom to play the game to win with points or to use it as a supplemental teaching resource. You can choose to use the dice with specific teaching strategies based on your curriculum or English textbooks.
2-6 Players make up the best groups and educators can expand that number to larger classroom activities.
BONUS: The red topic dice can be paired with other Phrase It resources to play games with categories or for continual practice. The container box can be reused for storage of other teaching materials or as a simple way to keep the dice without losing them. It is a simple gift idea for teachers.